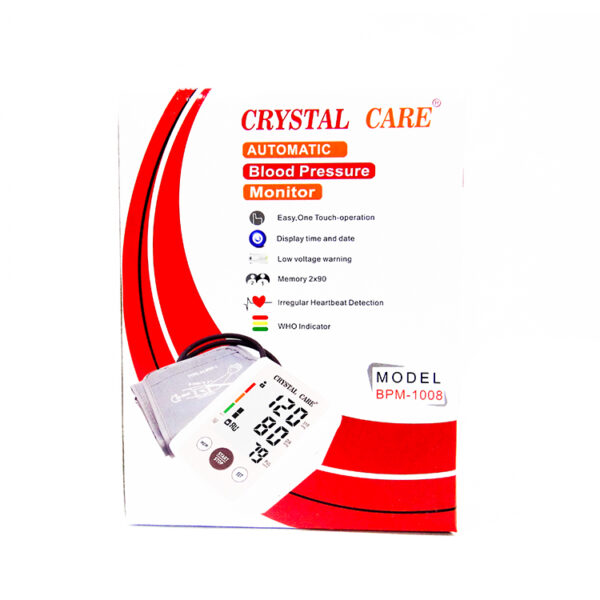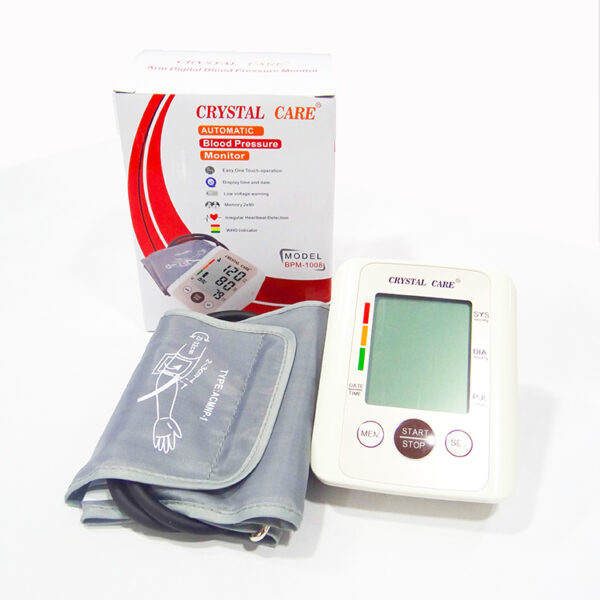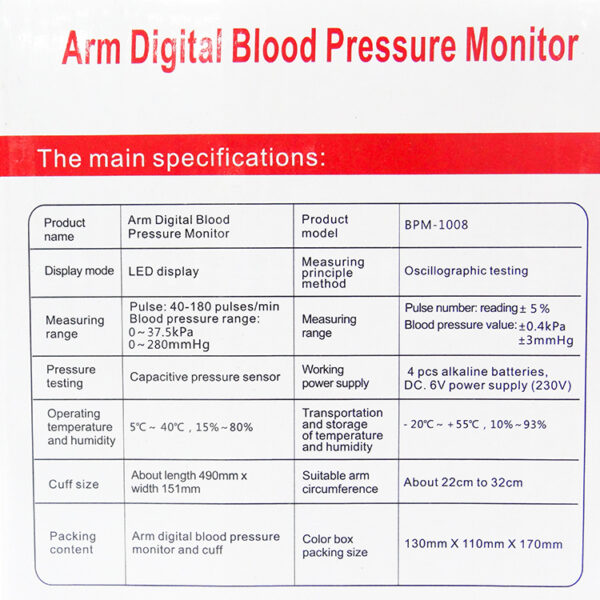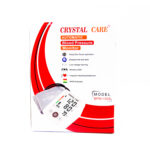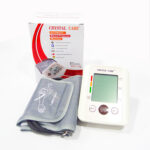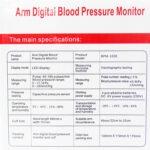 Blood Pressure Monitor
Checking your blood pressure at home is essential to preventing heart disease and strokes. Our goal is making sure our blood pressure monitors are portable and easy to use. Most importantly, they're recommended by doctors for providing accurate results. Crystal Care Blood Pressure is designed to measure the blood pressure and pulse rate simply and quickly.
It is a compact and fully automatic blood pressure monitor which works on the oscillometric principle to measure your blood pressure and pulse rate without fuss. The device uses its advanced "IntelliSense" technology for comfortable and controlled inflation without the need of pressure pre-setting or re-inflation.