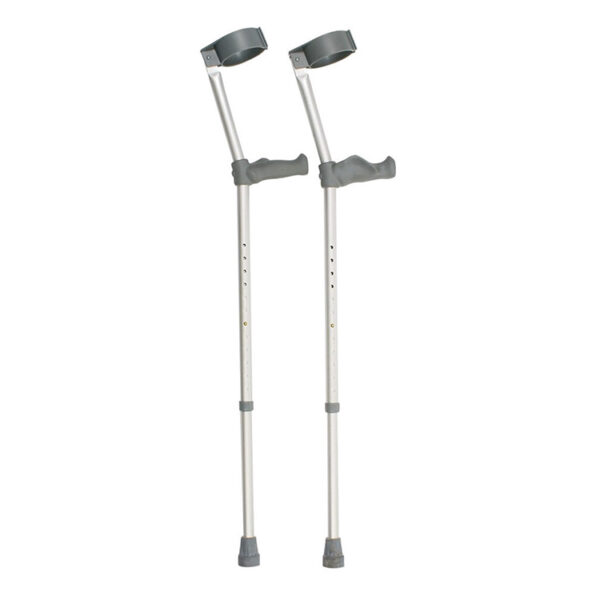 Elbow Walking Stick
Made of high quality light weight Anodized aluminum.
Helps those with poor balance and Patient with bi-lateral limb orthosis.
With a push button, length can be adjusted telescopically.
Suction PVC bush for better grip on any surface.
Plastic sleeves to reduce the friction between upper and lower tube.