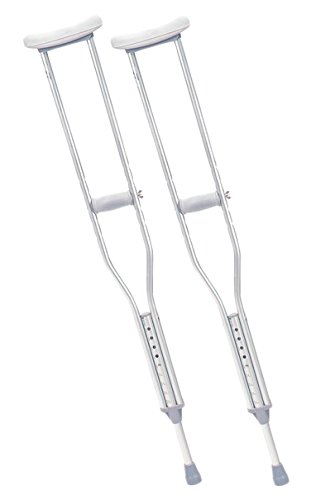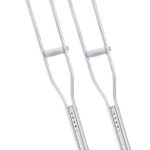 Crutches
Aluminum structure that is lighter than wood but provides stability and durability.
Perfectly suitable for users who are unable to put weight on their affected leg.
Double extruded center tube gives the crutch extra support to bear weight.
To suit the user, the height of the crutch can be easily amended in 2.5cm (1″) increments with the push pin design.
Sturdy, latex free underarm pad & handgrip ensures the user is comfortable.
Aluminum shafts are easy to clean.
Complete with nonslip ferrule for added grip and stability.