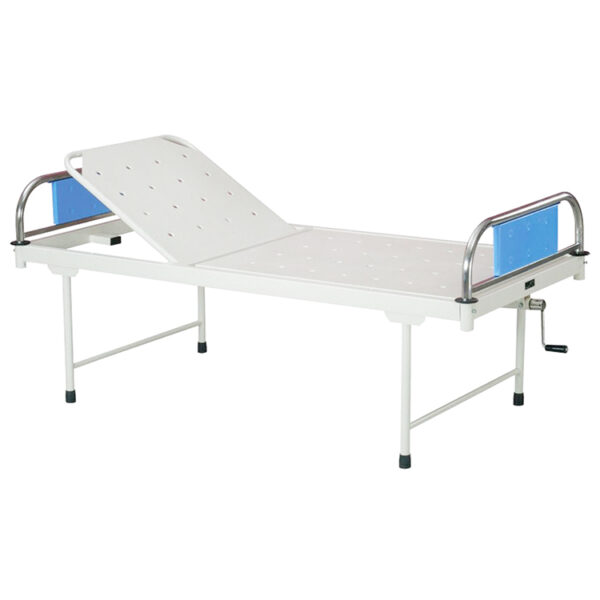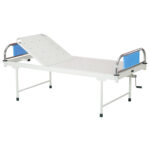 Semi Fowler Bed Deluxe Fixed Height
Frame work of precise ERW/CRC steel tubes four section top of uniformly perforated CRC sheet. Backrest adjustment by screw mechanism fitted with handle. Trendelenburg and reverse Trendelenburg operated by gas spring pump or screw mechanism. Removable tubular Head & Foot bows with laminated panels. Saline arrangement with four locations. Drainage bag hooks. Pretreated & Epoxy powder coated.
Optional:
Removable pair of full length
Collapsible or swing off side rail.
ABS molded head and foot bows with molded side railings.
Bonnet type Drop side safety tubular railings.
Large DIA. Swiveling castors, two with breaks.
Actuator system for remote operation.
Stainless steel head and foot panels.
Rexine covered foam mattress.
Collapsible type fix handle.
Corner buffers.