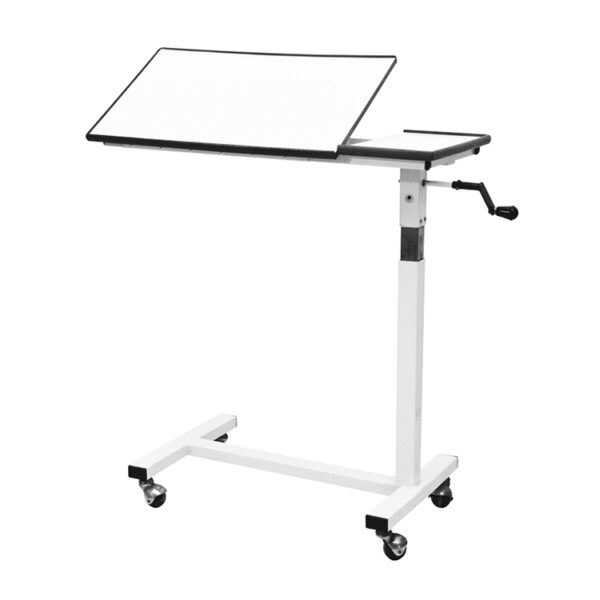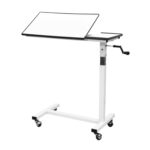 Height Adjustable Over Bed Side Table (With Geared Mechanism)
Laminated border top in two sections. Tubular frame work with 50mm DIA. Non rusting castor. Height 790mm to 1090mm adjustable by geared mechanism filled with handle. Pretreated & Epoxy powder coated.
Optional:
Single section top.
Adjustable by means of a gas spring.
Collapsible type handle.
Complete fabrication made of stainless steel.