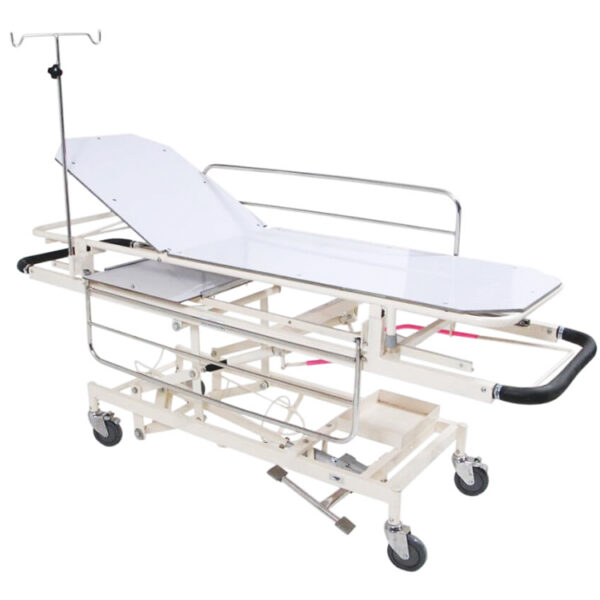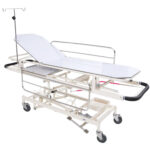 Emergency & Recovery Trolley (Hydraulically Operated)
Framework made of round and rectangular ERW/CRC tubes mounted on heavy duty castors of 12.5 cm DIA with two brakes. Offers Trendelenburg and reverse Trendelenburg positions by mean of screw mechanism and height adjustable by hydraulic pump filled on one side of the trolley. Removable type top in two sections for obtaining backrest. Supplied with side safety railing, Telescopic saline rod adjustable, steel storage tray and oxygen cylinder cage, corner buffers finish in epoxy powder coated.
Optional:
Actuator system for remote operation.
Removable pair of full length collapsible or swing off side rail.
Rexene covered foam mattress.
Height adjustment through mechanical screw mechanism.
Radio-lucent top and filled with a cassette holding tray underneath.
Mechanical device for height adjustment.