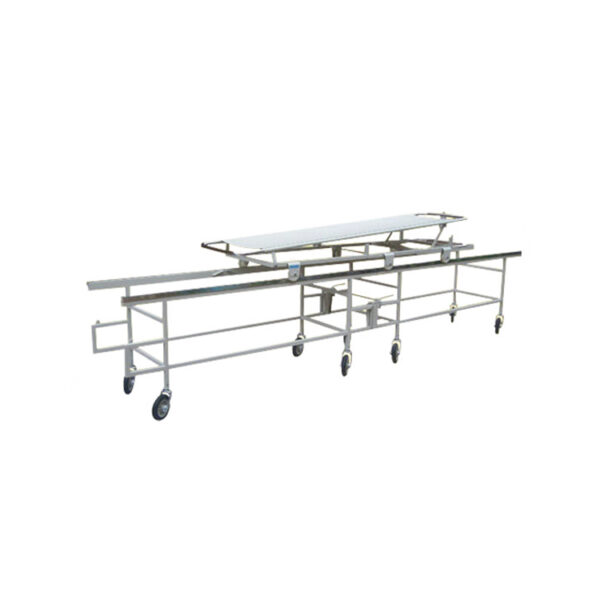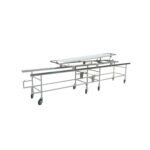 Transfer Trolley System
This system consists of two under-carriages and one stretcher top.
The under-carriages can be interlocked lengthwise and the stretcher rolled over from one carriage to another on rollers.
Two separate carts can prevent cross infection and alleviate the working intensity for nursing staff.
Lock controlling rod on the each separate carts create high stability and safety.
Stretcher can be raised at one end on ratchet. SS IV rod with two locations.
Also available in full stainless steel transfer trolley for operation room (optional).
MS tubular frame mounted on four swivel castors, 200 mm DIA.
The upper sliding cart with collapsible guard rails.
Gas cylinder provision in one under carriage.
Eight Castors can brake respectively.
Pretreated and powder coated.