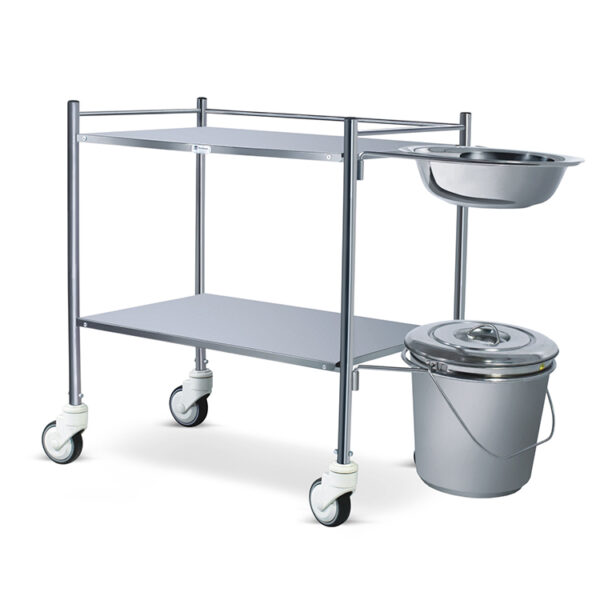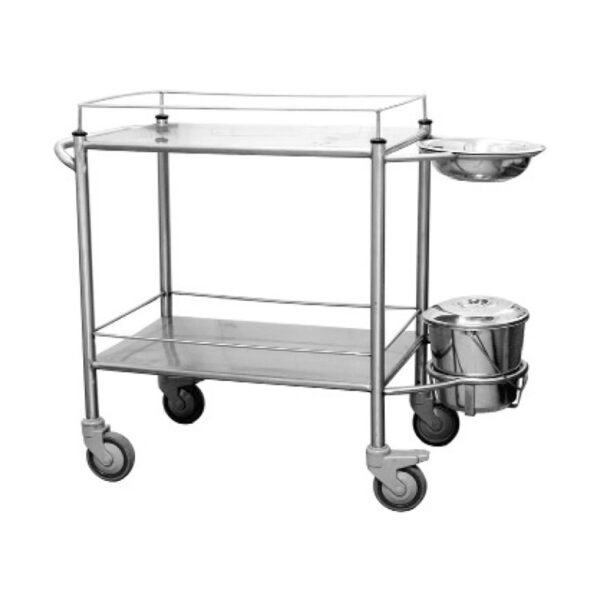 Dressing Trolley
Tubular frame work mounted on heavy duty castor. Upper S.S. sheet top filled with four side railing and down side MS shelve. Supplied with detachable type S.S. bowl and plastic bucket. Pretreated & Epoxy powder coated.
Optional:
Upper and lower shelves are in form of detachable S.S. tray.
Complete fabrication made of stainless steel.
Stainless steel top lower shelve.
Large DIA non rusting castor.
Railing for lower shelves.
Stainless steel bucket.