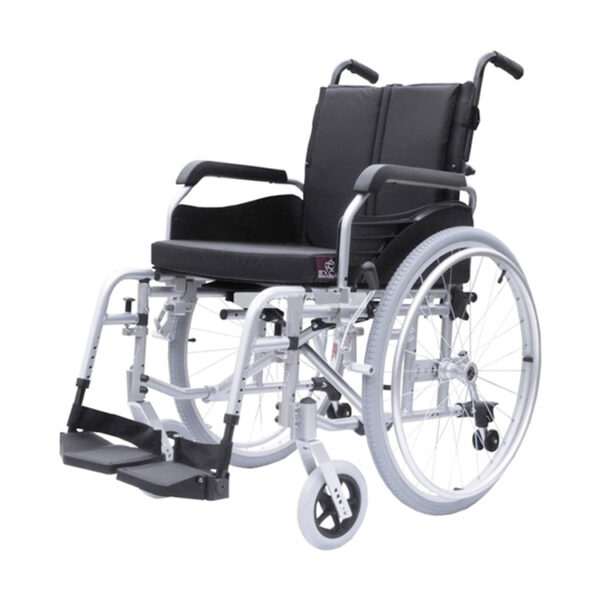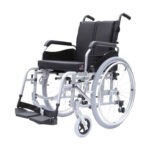 Wheel Chair
MS tubular framework fitted with metal seat back.
Adjustable folding type aluminum foot rests.
Two solid rubber tired bicycle wheels with self-propelling SS hopes.
Two swivel castors, 200 mm DIA, in front.
Pretreated and powder coated.
Available in all stainless steel structure.
Optional
Commode facility with detachable type pot.
Rexene covered mattress set.
Variable size of Castors.
Commode facility.
Cushioned / Metal Back and Seat.