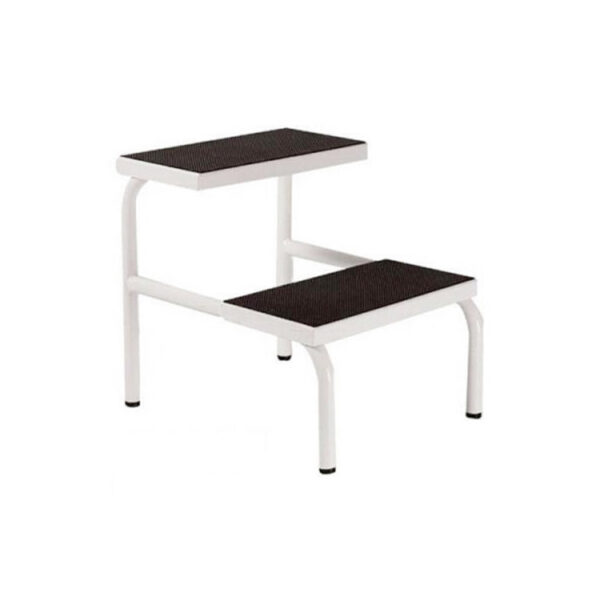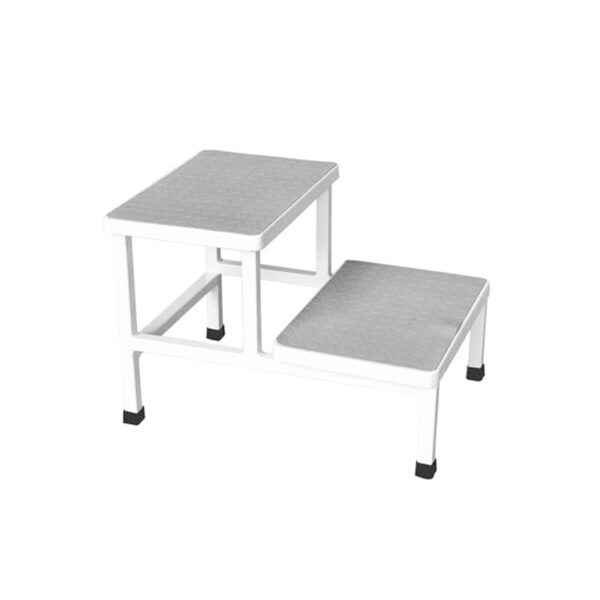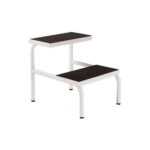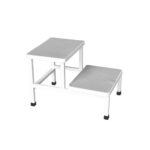 Foot Step (Double Step)
Tubular MS steel frame work mounted on rubber shoes. Two step with super imposed by SS sheet top. Finish in epoxy powder coated.
Optional:
Complete fabrication made of stainless steel.
Epoxy powder coated top.
Complete epoxy powder coated, Aluminum or stainless steel sheet / rubber sheet covered top.
MS tubular frame filled with aluminum tread flats.
Rubber mat top surrounded by aluminum angle.