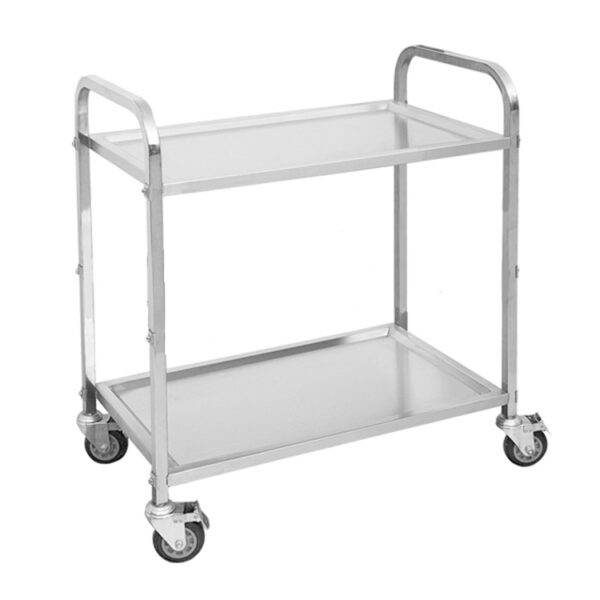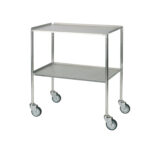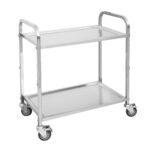 Instrument Trolley without Railing
Tubular frame work mounted on heavy duty castor. Upper shelve is made of stainless steel sheet and lower shelve made of MS sheet. Pretreated & Epoxy powder coated.
Optional:
Upper and lower shelves are inform of detachable S.S. tray.
Complete fabrication made of stainless steel.
Stainless steel top lower shelve.
Large DIA non rusting castor.
Railing for lower shelves.