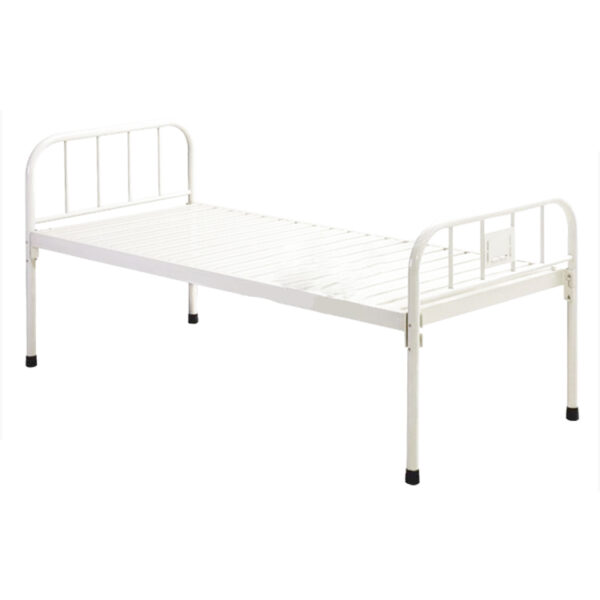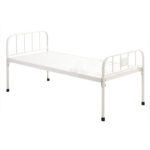 General Hospital Bed Deluxe
Frame work of specially designed ERW/CRC rectangle heavy tube, Machine pressed CRC sheet top with proper support. MS head & foot bows are of equal height with three vertical and one horizontal support. Leg fitted shoes. Saline arrangement with four locations. Drainage bag hooks. Pretreated & Epoxy powder coated.
Optional:
Removable pair of full length Collapsible or swing off side rail.
ABS molded head and foot bows with molded side railings.
125mm DIA. None rusting Castor two with breaks.
Bonnet type Drop side safety tubular railings.
Stainless steel head and foot panels.
Rexene covered foam mattress.
Corner buffers.