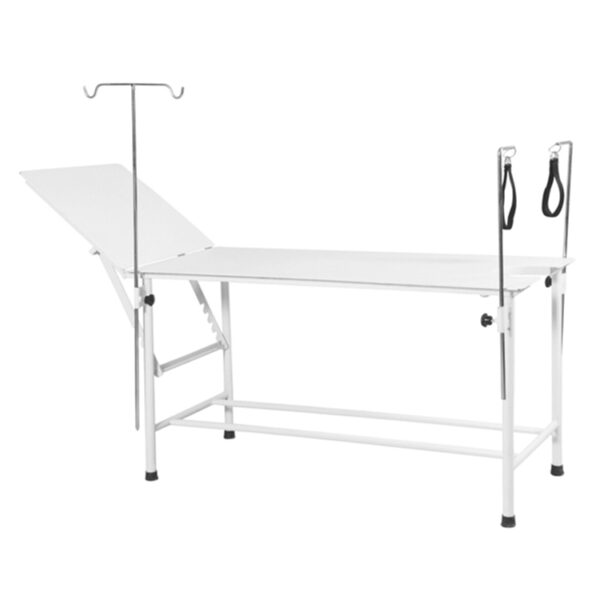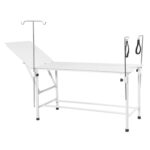 Examination / Gyne Table
Top of double bent MS sheet in two sections. The head flap adjustable on rack (RETCHET MECNAHNISM). Provided with Gyne Cut with pair of lithotomy rods and straps for procedures at leg end side and provision IV rod at head end side. Finish in Epoxy powder coated.
Optional:
Complete fabrication in stainless steel structure.
Top frame is made of tubular frame work or angle frame work with MS sheet top.
Rexine covered mattress set.
Removable basin or bucket under the Gyne cut.
I.V. ROD.
Note: The head flap part can be provided at Gyne cut instead of end side if needed.