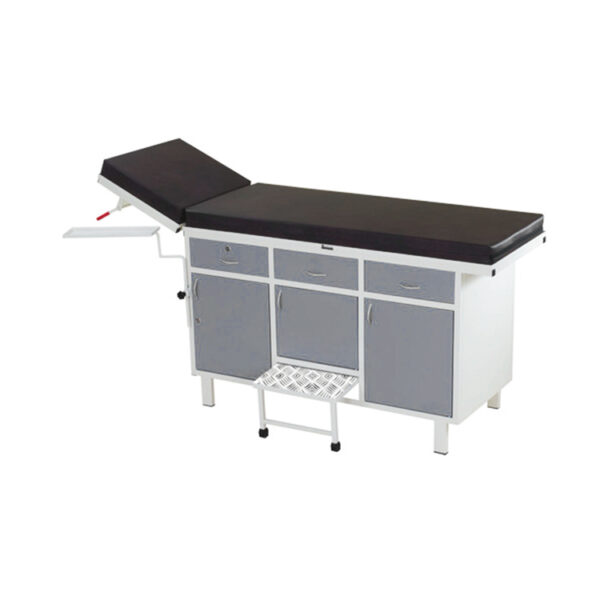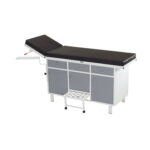 Examination Couch (With Drawers)
Constructed from CRCA sheet adjustable head section on gas spring pump. Top in upholstered and cover with washable plastic/ Rexine material. Three drawers and three cabinets with separate door at bottom provided with tray for B.P. apparatus. Finish in epoxy powder coated.
Optional:
Provision for saline rod.
Single cabinet with sliding type doors instead of three cabinets at the lower side.
Gyne ("u") cut foe Obstetric procedures.
Single sec?on top with upholstered cover and Rexine.