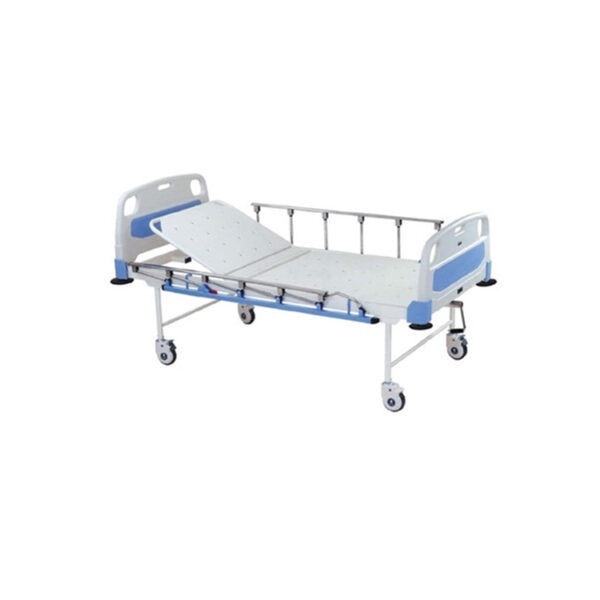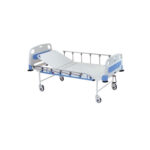 General Hospital Bed (With Abs Plastic Panels and Swing off Side Rails)
Frame work of specially designed ERW/CRC rectangle heavy tube, Machine pressed CRC sheet top with proper support. ABS molded head and foot bows of equal height and swing off/collapsible type side railings. Leg fitted with 125mm dia. None rusting Castor two with breaks. Saline arrangement with four locations. Drainage bag hooks. Pretreated & Epoxy powder coated.
Optional:
Large DIA none Castor two with breaks.
Bonnet type Drop side safety tubular railings.
Rexene covered foam mattress.
ABS molded side railings.